Under Eye Patches (20 Pairs) - Golden Under Eye Mask Amino Acid & Collagen
Brand: Célor
Features:
Convenient Eye Mask Treatment: As most under eye treatments offered in clinics or skin care centers are costly, the most delicate area of our faces may not get the right kind of TLC they deserve. With Celor's golden eye masks, you don't have to worry about making time or setting aside a lofty budget. In just a few minutes, while in the comforts of your home, you can easily DIY your way to a smoothing puffy eyes and reducing dark circles with these undereye gel patches.

Luxurious Under Eye Patches for Nourishment: Our colloidal golden eye masks provide effective nourishment for the delicate skin under your eyes. These patches act as a lush fortress, soothing, and rejuvenating the thinnest and most sensitive area around your beautiful peepers from within.

Eye Mask Infused Legendary Ingredients: The Celor Golden Eye Masks provide all-in-one nourishment and treatment. The eye patches include holy grail ingredients including mica gold, collagen & Centella Asiatica. These eye patches can help erase years from your appearance.

Under Eye Patches for Men and Women: Whether you desire a more youthful appearance, wish to move on from the dark circles under your eyes, or reduce puffiness for a special occasion, Celor Eye Mask is an essential addition to your skincare routine. Our eye-shaped hydrogel patches are designed to adhere easily to the skin and effectively target the delicate areas around the eyes for optimal, concentrated care.

Specially Made Undereye Gel Patches for You: At Celor, we prioritize your skin. This is why we ensure that each of our products is formulated and manufactured according to the highest industry standards. Every piece of our undereye masks, which are designed to reduce dark circles and puffiness, undergoes careful inspection before it is shipped to your doorstep. We are here to help with any questions or issues you may have about your purchase. Please don't hesitate to reach out to us.
About Us

About The Célor Brand

Our Story

Introducing Célor, a premium beauty brand that's taking the world by storm, one high-quality beauty product at a time. What started as a small, family-owned business soon bloomed into an online premium beauty brand that now has millions customers on Amazon.

We're Perfectionists by Nature and Experts by Design

Everything we do as a premium beauty brand strives to be perfect. Every act, no matter how big or small, is taken with care to make sure that what we deliver is perfect, every time.

 Professionalism is Our Priority

Because we truly care about our customers and their satisfaction, we offer expedited shipping within 2 to 7 days across the US. Each and every product that leaves our store is developed with the utmost care and attention to detail.

If you ever receive a product or accessory from Célor that doesn't meet the standards you've come to know and love from our brand, let us know. We'll get one of our expert team members on the situation as soon as possible.

On A Mission for Excellence

When it comes to our level of customer care and quality service, no other premium beauty brand can compare to Célor. We're dedicated to treating each and every one of our clients with the same level of respect, care, and dedication that we would want for ourselves.

By combining a key eye for design and a genuine love of all things beautiful, we set out to create a new and improved premium beauty brand that men and women around the world can access. By selling online, we're able to serve a global community of customers that can choose from a variety of world-class beauty brands – and yet still choose ours, again and again.
Share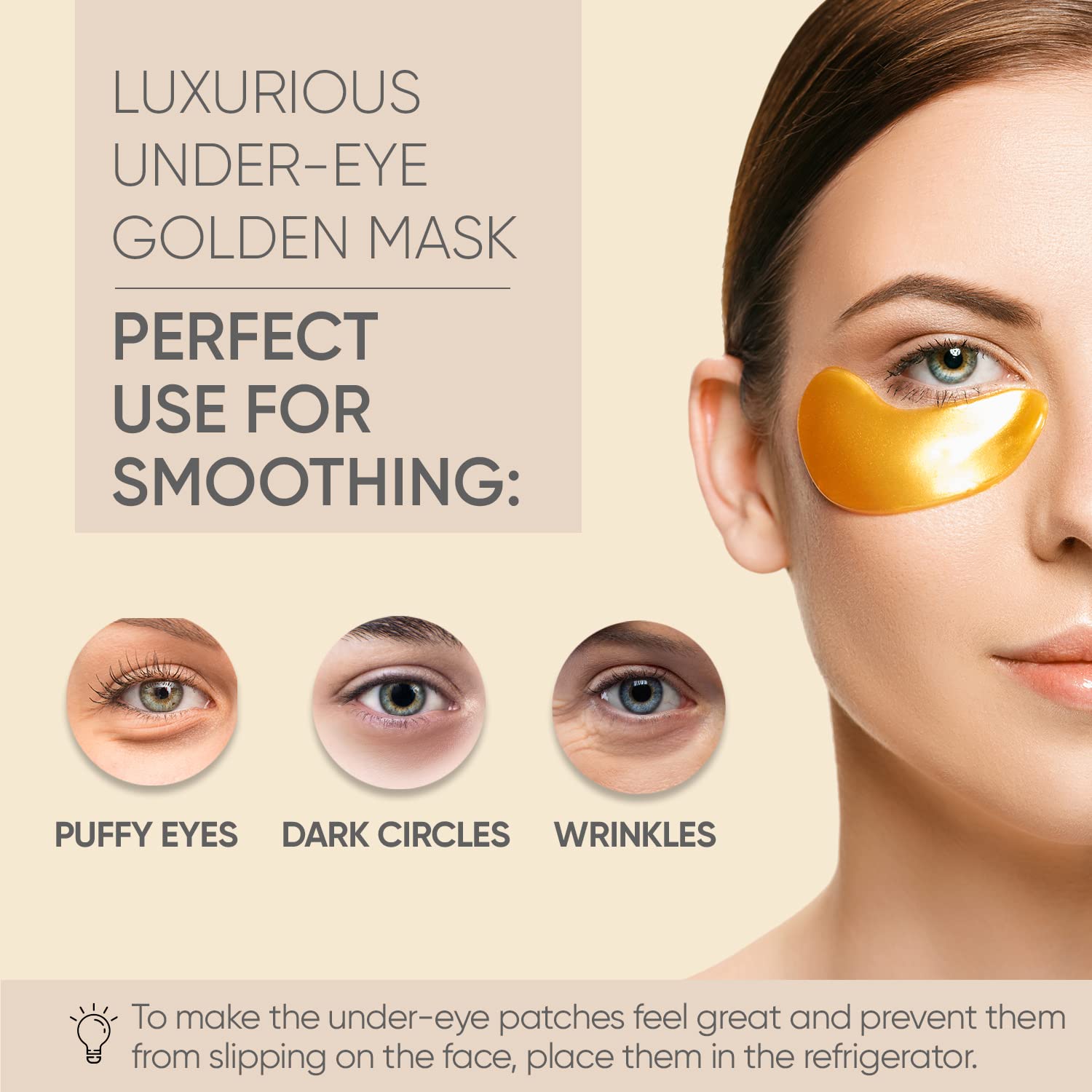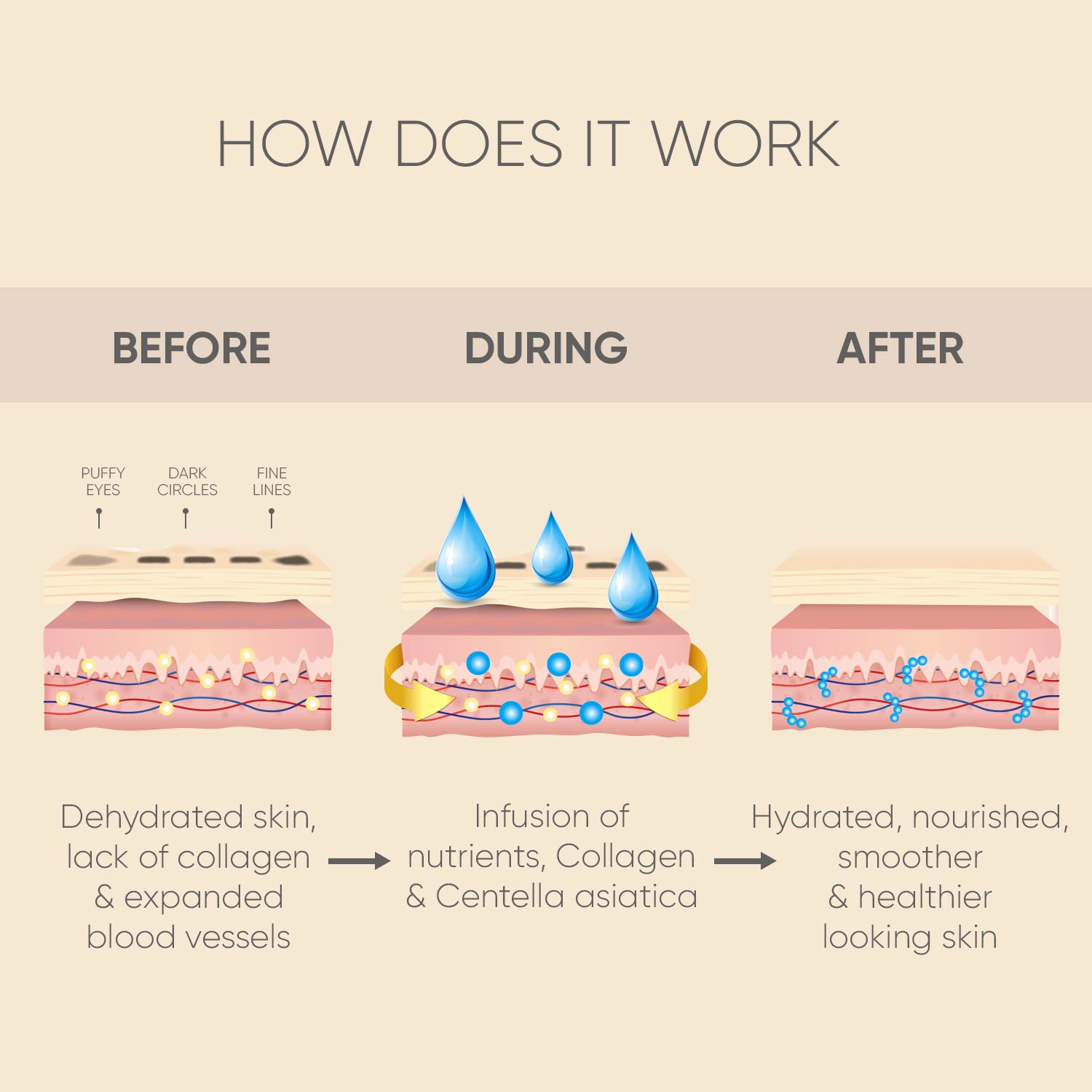 Testimonials


Incredible!!!

Wow!!! I've never submitted a review but this one deserves it! I had immediate results after the 1st application (30 minutes as instructed)! I didn't expect that at all!! Easy to use, comfortable & moisturizing as advertised!

Molly
Cooling!!!

These patches are the first I have ever used but I feel like I'm at a Spa when I use them. It's very soothing and I believe has reduced some puffiness under my eyes. I have only used 3 times so time will tell. For the price I think it's so worth a try!

J Diva
I had my doubts, but these really work. I have a problem with dark, undereye bags. Well. After just 5 days I could see a difference, and now at 8 days the shadows are almost gone. It has made such a difference in the way my eyes look. Highly recommend them.

Sccats
Worth it!!

These eye masks make my under eyes look less wrinkly and well rested the next day. I wish I could purchase whatever the liquid they come with for eye cream. They slide down a bit so I do have to recline while they are on. Even then, I will just push them back up.

Lauren
Love the way these feel.

Love these! They work and I love how easy they are to use and also how comfortable they are. You do have a cooling sensation while they are on but it isn't bad at all! I will definitely be buying more!

Michele james